Different Payment Methods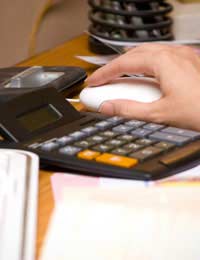 Regardless of the utility you're using and the payment plan that you're on, at some point you'll have to pay. There are five basic ways of paying for the utilities that you use, and most utilities will accept all or some of these.
Direct Debit
Standing Order
Cheques
Cash
Coin-operated meters
There are a few other methods of payment, usually used for people who have had problems paying their bills. Those are covered in separate articles in the sections for each utility.
Direct Debit
This is the preferred method of taking payment for most utilities as the transaction charges made by the banks are lower and the utilities are in control of taking the money from your account. Unlike a standing order, the utility can decide how much to take from your bank account, although they are required by law to tell you how much they are going to take out of your account
at least
ten working days before they do so, to give you time to challenge the amount if you think it's wrong.
Note that if you set up a Direct Debit for a regular amount, then the organisation are only need to tell you in advance if they are changing the amount, not if it stays the same. With most utilities, the charge varies every time so you'll get a statement with the amount to be taken each month, quarter, or whatever the payment period is.
Because it's cheaper for the suppliers and for the banks, lots of suppliers now offer a discount to entice customers to sign up for a Direct Debit scheme. So if you are comfortable with the system, you can save a few pennies as well.
Standing Order
This is similar to a Direct Debit but you decide how much goes in to the utility's account each time and the amount taken each time usually stays the same for a long period of time. It's not a good method to use when the amount changes for almost every bill, which is why utilities prefer Direct Debit. You can set up standing orders for many of the utilities and they will let you build up credit or a debit and you settle the difference every now and then.
Many customers prefer standing orders because they are in control of the amount that is paid, not the supplier. If you have a Direct Debit form from a supplier but want to set up a standing order instead, you can do it by getting a standing order form from your bank and filling that in with the information from the Direct Debit form. Some suppliers will accept this but others won't, it's a case of trying it and finding out.
Cash
The problem with paying by cash is mainly security, having it lying around the house before you go to pay it into the bank. However, many people feel that they know where they are if they deal with cash. Most utilities will not accept cash though the post, so it's a case of going to a bank or Post Office to pay it in. You may find that a bank will not accept cash for a supplier's account unless that supplier banks with them.
Many suppliers still accept payment through the Post Office but they tend to be the older and more established ones, and newer businesses, which have cropped up since the industry in question was denationalised and opened to competition, will not accept this arrangement.
Cheques
The problems with cheques are similar to those with cash, at least if you are trying to pay in by hand. But they have the additional advantage that they can be posted reasonably safely. As long as a cheque is crossed and has 'A/C Payee' or 'Account Payee' written across them (as most cheques do these days in any case) then the cheque cannot be cashed over the counter, it can only be paid into the account specified on the cheque.
A looming problem with cheques is that, with the advent of debit and credit cards, they beginning to become obsolete. Already many petrol stations will not take them, and it's unlikely to be many years before they disappear completely.
Meters
Coin-operated meters are often used for gas or electricity in rented properties, so that the landlord doesn't get stung with a bill if tenants disappear without paying the utility charges. They tend to be very expensive compared to a charged service. The rate at which the electricity or gas is charged is in the control of the landlord, and there is very little that can be done to change it if you think it's set unfairly high.
There are other sorts of meters, ones with electronic keys that are charged up at a central office, which avoid the problem of the meter being broken into to steal the cash or to get free services by putting the same coin in all the time. These tend to be installed in properties where there has been a history of problems with unpaid bills.
Check it Out
Whichever way you choose to pay, it makes sense to assess the overall costs and make sure you understand the pros and cons of each method. Getting it wrong and incurring the wrath of the utilities may could even get you into credit record problems even if you can afford to pay, but have missed payments because of mistakes.
You might also like...