Gas Supplies Options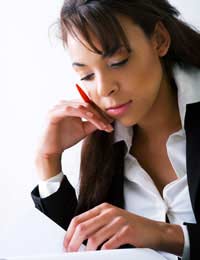 If you have decided to stick with gas for domestic use there are a number of options for using it in the home. The most common is the national natural gas network that takes North Sea gas from beneath the seabed to homes. But what are your options if you're not on the national pipe network?
Stored and Piped Gas
The national grid had largely been established to take imported liquid petroleum gas (LPG), generated from oil production, from large storage tanks to people's homes. The switch to natural gas, almost direct from the seabed, did away with the need for the storage tanks and over the second half of the 1960s and the first half of the 1970s the network was gradually converted to natural gas. There are many small towns and villages that were never connected to the gird, however, and for people in those areas, if they want to use gas it's a case of getting it delivered.
With gas being used for heating and cooking in domestic situations, the amount of gas that needs to be bought in depends on whether it's being used for heating, cooking or both. Transported gas is LPG rather than natural gas and is stored in liquid form under pressure.
Domestic Tanks
For central heating a large tank about the size of a garden shed is required, although it's cylindrical for strength. The risk is of explosion, as the gas is under very high pressure and is flammable at room temperature. Although explosions are rare, it's for this reason that people in rural locations are more likely to opt for heating oil.
Oil is less flammable and the tank can (under current legislation at least) be hidden from view, in an outbuilding for example. Gas tanks have to be open to the air (although they can be screened off) and positioned a certain distance from the house and certain other specific structures. If those distances can't be achieved, a tank must be buried underground.
Supplier Tie-In
One distinct disadvantage of LPG is that the major suppliers maintain ownership of the tanks, so if you want to switch to a different LPG supplier this means that your current supplier will remove their tank and the new supplier fitting their own. This is a real disincentive to switching and as such has been the target of the Competition Commission.
They have recommended the introduction of rules that will allow one supplier to purchase a tank from another, allowing a competitor to fill up a tank at a customer's home. This will improve the situation but still make it hard to switch compared with domestic oil heating installations, where the tank is the property of the owner and can be fuelled by any supplier.
Cooking With LPG
On a smaller scale, bottled gas can be used for just cooking, giving the controllability of gas, preferred by almost any serious cook, in almost any location. The bottles have to be outside the house but can be hidden by plants, trellises or the like, as long as nothing is placed on top of them and access is maintained in order to swap bottles in and out. Most installations allow for two bottles so that as one runs out the other can be switched over immediately, allowing the empty one to be re-filled at leisure rather than interrupting activity in the kitchen.
The bottles aren't actually refilled but swapped at an outlet for a full one as the bottles remain the property of the supplier. A deposit is paid, usually around £30, for the first bottle and thereafter you just switch empty for full and pay for the gas.
Disadvantaged
Going back to LPG for heating, although it is very popular for camping, caravanning and boating, for domestic heating it is at a considerable disadvantage compared to heating oil. Oil is safer at room temperature and usually cheaper as the market is more competitive, as any supplier can fill your tank. In addition, the available LPG boilers are reported to be less efficient than oil ones too.
You might also like...
@iraj. Sorry but it's not clear to us what's happened here. Your best option is go to a Citizen's Advice Bureau and explain - together with any documentation you have. Why was the meter not used when you moved in? How have you been paying for your gas usage etc?
UtilityCharges
- 10-Feb-15 @ 11:42 AM
Hi I have vacant house, and there was the new gas meter which is sealed and never been connected or used, we paid for it when they put this meter in. now the BRITISH GAS break in to the house, and took the meter away, and send very high bill which we have to play for standing charge, where the meter never been touched, and is new.Can you please help me why should I have to pay standing charge for the meter which not been used, and is the company allowed to take the meter away, where as I paid for the meter? your advise will be greatful and help me to find out where I stand. thanks and looking forward to hear from you.
iraj
- 6-Feb-15 @ 12:50 AM