Making International Calls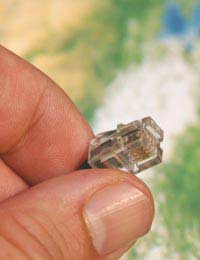 Now that society is more mobile the need for people to make international calls has increased, and worldwide telephony infrastructure improvements to satisfy the demand have made a big difference to call quality. That demand has also created competition, making calls cheaper too, and most home telephone providers will have deals on international call. There are also companies who just sell cheap international calls.
Check Your Current Telephone Company
The first place to look is your existing telephone provider. If you have a need to make more international calls, perhaps because a relative has moved abroad, then look at the tariff you are on and see if there is a different one that has lower call costs. If not, compare the rates with different providers and see if there is a better offering with a different telephone company. But usually, even though different fixed-line providers will have different rates, they won't be cheaper than the specialist providers.
Phone Cards
Prepaid phone cards used to be a very popular way of accessing these specialist providers but they seem to be dying out. They are still useful for people like visiting students, who might only have access to a payphone. The cards work in the same way as Pay As You Go mobiles; you buy a card with certain amount of time credited to it and when it has run out you either throw it away and buy a new one or top it up with a credit or debit card. But as mobile phones become ubiquitous it seems that this market has largely moved on to providing cards to use from mobile phones.
Replacements for the home phone market are the prefix number system or the special access number system. There are tens, if not hundreds, of these operators who you can use for cheaper calls either by prefixing a five digit number to the number you want to call, or dialling a special access number, then your target number after you hear a dial tone.
Special Access Numbers
The special access number system doesn't need customers to have an account as the company relies on the difference between the money that they receive from your telephone company and the amount they pay to place your call to the other country. So for a country that's easy for the company to place calls to, one with high telephone capacity and good demand from the UK, such as the USA or Australia, the access number could be an 0844 number. At certain times of the day this can cost as little as 2p per minute.
The other side of the coin has the countries with under-developed infrastructures and low demand like East Timor or Cuba. Here the access number will be a low-end premium rate number, to raise more money from your phone call into the service. Make sure you check the rate that your telephone provider will charge you for the access number.
Prefix Dialling With an Account
Prefix dialling is less hassle but you need to set up an account with the provider in order to use the service, so that they can collect the money from you. By putting a (usually 5 digit) number in front of the international number you are calling, the local exchange is told to route the call via the low cost company you have chosen, instead of your usual provider. You will then receive a bill at the end of the month that you pay in addition to your ordinary phone bill.
Be aware though that many of these companies charge a connection fee as well as a per minute rate, so if you make a lot of short calls, that may cost you more than a higher per minute rate with no connection charge.
Quality Issues
You get what you pay for though. The cheapest providers will be squeezing as many calls down a route as possible and almost certainly using internet routes for part of the journey, so call quality is unlikely to be as good as using a mainstream provider. If you find the cheapest provider's quality so low that it's difficult to chat, simply pick one that's a little more expensive and the quality ought to improve.
Use the Internet
With all these options, rates change daily and companies often have limited time offers, so it's worth using the internet to help you find the cheapest provider. Typing 'UK international call checker' into a search engine should bring up a number of comparison sites where you can see which is the cheapest company to use on a given day. This works best with the special access numbers as you don't have to set up an account to use one that has a special offer on the country you want to deal.
Of course, the ultimate cheap international call is the free one, which you can get if you use your computer as a phone, over the internet (VOIP). That is the subject of another article though.
You might also like...