Premium Rate Phone Calls: Your Rights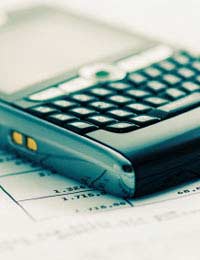 Premium rate telephone numbers are very useful for the companies that run them and, as long as consumers know what they are getting into, can provide a useful service. It's an easy and quick way to pay for a service that you would like, for example a horoscope or an information service.
Premium Rate Background
Other ways of paying for these services might be posting off a cheque or paying by credit card, both of which are time-consuming and significantly more trouble than simply dialling a phone number. Being able to vote for a favourite pop singer or celebrity ice dancer is obviously considered a valuable service by many people.
Of course recent scandals with rigged premium rate services on popular television shows have dented consumer faith in these numbers and focused attention on them. From a consumer's point of view the real problem comes when a premium rate number appears on their bill without their knowledge, and this article will look at what a consumer's rights are in these situations.
How Premium Rate Charging Works
The first thing to understand is that if a premium rate number appears on your bill, it is because that number was dialled from your phone. Telephone companies cannot 'put numbers on your bill'; they receive information passed by your local telephone exchange and construct the bill from that information.
The only way that a number could possibly appear on your bill which wasn't dialled on your phone line, either by a phone or a computer modem, would be by massive fraud perpetrated by insiders at the phone company. This isn't impossible but extremely unlikely to remain undetected for very long.
Finding Out What a Number is For
The first step is to find out what is behind a premium rate phone number. The body that regulates premium rate operators in the UK is called PhonepayPlus (previously known as ICSTIS). You can type the offending number into their website and it will tell you what service it is and who runs it. You may then be able to find out who made the call.
If the service conforms to PhonepayPlus regulations then you are, unfortunately, liable for the call, even if you don't know who made it. If the charges are very high then you could talk to your telephone operator and see if they are prepared to come to some sort of arrangement. They might be prepared to waive some of the charges if they feel they may lose a valued customer.
Making a Complaint
If you know who made the call but you feel that they had been hoodwinked into calling without realising the cost implications then you can take up the matter with PhonepayPlus. If they agree that the provider of the premium rate number hasn't followed their guidelines and made it plain that you will be incurring charges, they will take action against them and close them down if they do not comply.
This all takes time though, and if it is a fly-by-night company then they'll just disappear with your money. PhonepayPlus state on their website that it can take up to three months to sort out a complaint and then they may fine the company and may order refunds to be made. But of course if the company is no longer there then they won't be paying fines or making refunds.
The Ultimate Prevention
There is one step you can take to protect you from accidental premium rate charges. This is to ask your telephone company to bar all premium rate calls from being dialled which is pretty effective at stopping the charges being made. No calls means no charges.
You might also like...