Alternative Phone Landline Options to BT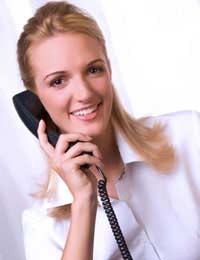 Time was when BT, or the Post Office if you go back a little further, was the only company you could deal with when it came to getting telephone services. That monopoly was one of the first to be broken up in the privatisation mania of the Thatcher governments.
Privatisation and Enabling Competition
The General Post Office (GPO) had run telephone services since their introduction but the telephony divisions were separated off into a different entity in 1981, in preparation for the privatisation. There were mixed feelings at the time of the sell-off, which came in 1984. Some were outraged that a national asset should be off-loaded and the money used to balance the country's books, and there were also fears for jobs. Others thought it would be better for the government to stick with governing instead of trying to run corporations and expected efficiency gains to come from privatisation.
After the privatisation the next step was to open the market to competition. This was done in a similar way to the gas and electricity, allowing other companies to access the network. The difference between the gas and electricity models and the telephony one is that the network was not spun off into an independent company, it is still owned by BT.
Early Days
The first company to compete directly with BT was Mercury, a Cable and Wireless company. Although they offered many business and consumer services, they are probably best remembered for putting call boxes around the country just before mobile phones became cheap and popular, pretty much making call boxes uneconomic.
When more competitors entered the market, they went for business telephone traffic rather than domestic customers. This is because the business traffic is condensed into fewer locations and is greater in volume, so the costs are lower and the revenues higher. Also, in the early years, people had to remember to dial a prefix, or have a little box installed in their home to do it for them, to switch the call over their chosen network instead of BT. This was much easier to do by programming a switchboard at a company's offices.
Competition was also slow in coming because BT had to come up with systems to allow other companies to access the network. For example, Carrier Pre-Selection, a way of setting your home line so that calls automatically went over your chosen network, got rid of the boxes and the dial-prefixes. Systems work is now well advanced, to the point that for the last couple of years other companies have been able to put equipment into BT exchanges, allowing them to offer faster broadband and other services over the network in the street.
Cable Can be an Option
Cable companies can also compete with ordinary telephone companies. NTL and Telewest, themselves an amalgamation of any smaller local cable companies and now part of the Virgin group, invested millions in digging up the roads of the United Kingdom to install their own cable network. This allowed them to offer telephone calls, internet access and television, without using BT's network, but of course it's only an option for those people who are in a street that has had the cable network installed.
Competition Now Makes Switching Easy
There are now many more companies offering telephone services, all of them promising to beat BT's prices, as BT still own the largest share of the domestic market. The problem is keeping track of who provides the lowest call charges, and deciding whether to switch all the time, risking a switch to a new provider just as they put their charges up, or another provider offers a new deal. Switching telephone provider can also cause disruption to your broadband, depending on who you get that from.
Many of the competition offer calls in a bundle with other services such as television, mobile or broadband, and it's frankly a pain in the neck trying to work out exactly what's going to get you the best deal. Look at our article on bundles in this section for more information.
It's Hard to Kick the Habit
Many people stay with BT because of inertia, it's just too much hassle to change. Also BT knows the network and has systems that have been developed over many years. A lot of the telephone companies had customer service problems in the early days because they did not have reliable systems that are required to run mistake-free billing and customer services operations. BT is no stranger to mistakes but for some people, it's a case of 'better the devil you know'.
You might also like...