Understanding Call Plans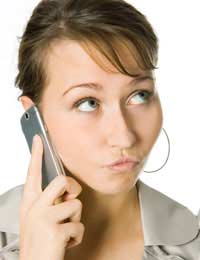 Telephone bills used to be so simple. For a start, you could only get phone services from BT (previously the Post office) and you would pay a standard line rental and then charges for every call that you made. Privatisation and then opening the telecommunication market to competition certainly changed all that! And while it's certainly true that the competition has driven prices down, it has become a lot harder to compare like with like when deciding whether or not to switch to save money.
Free For All
Now every Tom Dick and Harry seems to be offering cheap telephone calls, either as an offering on its own or alongside other products such as broadband, mobiles or even television. Getting a bundled service, as these latter offerings are known, is another kettle of fish and is covered in our separate article in this section.
Take Steps to Save
There are two key steps to the comparison process that have to be done if you don't want to make an expensive mistake. The first is to analyse your bills and the way you use the phone. It's no use going on a package with free evening and weekend calls, for example, if you make all your calls in the daytime. So separate out the kinds of calls you make and look at the time you make them, what sort of number you call (international, mobile, landlines etc) and start looking for the plan that fits the profile you come up with.
The second step is to understand the basic components of a call plan. It can be made up from all or some of the following charges:
Line rental
Call charges
Connection charges
Charges for calling mobiles
International rates
Free calls (usually at certain times of the day)
Special discounts on certain numbers (e.g. Friends and Family)
Flat rate call plans
Charges for non-geographic numbers (0845, 0870, 0871 etc)
Premium rate number charges (usually starting with 09)
Also look out for other aspects of the plan, for example cut price calls for the beginning of the plan, and length of any contract. With BT there usually isn't any contract length but many other providers have contracts of 12, 18 or even 24 months that you are tied into.
Compare Your Profile Against the Competition
Cross-check the call plan for the company you are thinking of switching to against the call profile that you made earlier, to work out what's the best deal but remember to look at the whole picture. For example, unless you are able to switch to a cable provider (which these days means only Virgin in most of the UK) you are likely to have to choose between line rental from BT or from the same company that provides your calls.
As an example, cheaper line rental may look good in the first place, but if the company offering it has more expensive international calls and you have friends and relatives abroad, then it might not be such a good deal when you take the whole package into account.
The Devil is in the Detail
Beware also the flat rate pricing plans, such as free calls or '1p per call'. Although they will be free, or only 1p for a call that's in the plan (they usually exclude international calls, non-geographic numbers, premium rate and mobiles) many of them have a time limit, say one hour, after which they revert to the standard call rate for the number you are calling. So unless you remember to ring off just before the hour ends and ring back, you'll be charged for the whole call. Many of these services rely on you doing that, and have slightly higher standard call charges to make the most out of times that people forget.
Comparison Websites Can Help You Out
There's no way of getting out of the fact that it's a hard slog going through all of this but it's worth it to make sure you don't make an expensive mistake. One of the good things is that many of the utility switching sites that have sprung up in recent years can help you through this maze.
Many of them have a tool where you enter the details of the kinds of calls you make and will then show you the cheapest provider who matches up. And some of them will give you a free gift or a rebate just for switching through them so take that into account with your calculations as well.
You might also like...