Mobile Internet Connections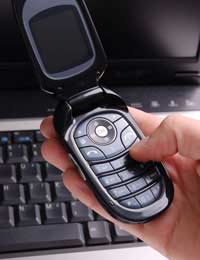 Mobile internet connections are finally coming of age, to the extent that it's now perfectly feasible to run your life with having a landline at all, regardless of whether it's used for voice or data. But what are the pros and cons of the various services available and which ones are best for you?
There are two distinct services available for mobile internet users. There are those that use wireless (WiFi) connections to get to a nearby router that uses ordinary broadband connected over a phone line. The second is using the mobile phone network to transmit and receive data and it's that second type that we'll be concentrating on for this article.
History of Mobile Internet Use
Using the mobile phone network was, until very recently, something that only the bravest of early adopters would contemplate. The connections were very slow; at the tail end of the last century they were even slower than modems.
Then GPRS came along to deliver faster speeds, up to twice the speed of a landline modem. The other thing that GPRS introduced was the concept of paying for the amount of data transferred rather than the time that you spent connected to the service.
Now the fastest mobile internet offering is over 3G enabled networks, although they aren't available in all areas. Where they are, you should be able to get up to 2.8Mb per second, about five times the speed of an ordinary modem, and some suppliers are offering up to 7.2Mbps. These speeds area as good as, if not better than, the speed of many home broadband connections, despite the 'up to' 8Mbps quoted by suppliers.
Choosing Your Device
Some mobile phone providers achieved limited success with PCMCIA (or PC Card) adaptors. But these days the devices used for mobile internet connections are either mobile phones or, more recently, USB dongles that are effectively a mobile phone on a stick. These USB dongles allow a laptop to be connected to the mobile phone network.
It's not actually necessary to use one of these USB dongles. If you have a mobile phone with 3G capability and a method of connecting it to a laptop such as infra-red, bluetooth or a cable, you can use it as a modem. You need to install modem drivers for your particular phone, which should be on a CD that came with it or can be downloaded from the manufacturer's website.
Then you need to set up an internet connection from the PC, through the phone, to the network. You can see why USB dongles have become so popular – they just plug in and go.
Smartphones and Integrated 3G
Larger mobile phones (or smartphones) are beginning to make good use of internet connectivity but they really need applications that are designed for smaller screens, otherwise it's a painful experience.
Just coming on to the market now are small computers (generally known as netbooks) and some of those have 3G mobile cards built in, so you don't have a USB dongle stinking out of the side or the back or your laptop.
Make Sure You Get Coverage
Regardless of which device you are going to use the choice of provider and package is effectively the same as that of a normal mobile phone. You need to ensure that you will have good coverage in the areas where you habitually use the phone.
If you are in a marginal coverage area then don't rely solely on maps showing coverage on providers' websites, try and find people who are actually using each service in that area.
You don't actually need to use a laptop or smartphone to check this, just take a look using a normal mobile phone. Most models will show a particular symbol (sometimes a 'G') to indicate that you are in a 3G area and that higher speeds should be available.
Pick the Right Mobile Internet Package
Mobile internet packages tend to come in contract or Pay As You Go formats and will probably charge for the amount of data used rather than the time connected. Look carefully at some of the offers that look very cheap; there's usually a sting in the tail like a long contract or a steep price hike after the introductory period.
You might also like...