Using Wi-Fi to Cut 3G Charges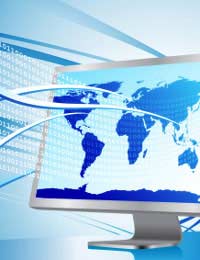 Using your mobile phone to access the web requires a connection either across the mobile phone network (using 3G) network or through a wireless internet (Wi-Fi) link depending on your phone. Generally mobile phone companies charge for 3G, so it makes sense to cut down on it.
Make sure you understand exactly what the data allowance is on your mobile phone package. It is usual for the first chunk of data to be free, then anything over that is charged. So let's first of all see how you can cut down the amount of data transmitted over the 3G network, avoiding excessive charges.
How to Reduce 3G Data Consumption
Turn off automatic updates, something that a smartphone tends to do quite a lot of the time. If you have an e-mail program or other application which is set to automatically check for new updates, you could inadvertently be downloading hundreds of megabytes – risking reaching your data limit well before the end of the month.
On a similar theme, turn off 'push notifications'. These are common within social networking applications, displaying a notification message when there's something to share. This function requires an internet connection and will take up a significant amount of your data allocation, so turn it off when you're using 3G.
Do Heavy Stuff at Home
Never download applications, music or other media whilst on the 3G network; it will absorb huge amounts of your data allowance. Instead, download from your home computer using a broadband connection, and transfer them by synchronising the computer with your phone as you charge it. Or use a wireless internet connection either at home or out and about.
Use Wi-Fi Instead of 3G
This is the best way to avoid 3G - use wireless wherever possible. Set your phone to work via your home wireless connection at all times, and to automatically detect wireless signals when you're out and about. Restrict 3G usage to brief e-mail checks or emergency use.
Wireless hotspots are places where you can receive a wireless network signal. Some hotspots are provided by large operating companies who demand expensive fees for use of the network, but many hotspots are free of charge and it's worth understanding where you might find them.
Where to Find Hotspots
You can connect wirelessly in most hotels, airports, train stations and motorway service stations. Many cafes offer free Wi-Fi and will provide you with a password on request. Look for the black and white Wi-Fi sign and if you don't see one, it's worth asking - staff won't want to lose custom if they can help it.
Many high street chains provide free wireless access with no password required, meaning you can simply select the network on your mobile phone and start browsing. UK businesses offering this service include fast food restaurants, some pub chains and cafes. You'll need to buy the occasional drink to avoid being thrown out, but it's a great deal cheaper than over-extending your data allowance.
If you're planning a trip to somewhere you're not familiar with, research free wireless hotspots before you go, using websites set up for this purpose. Just google "Wi-Fi hotspots directory" and you'll find a number of sites which will identify the nearest Wi-Fi connection to a specified postcode.
Check With Your Phone Provider
Finally, learn how to check your current 3G usage as you go through the month. All mobile phone companies allow you to check this through their websites and a few will text or email you if you are getting close to your limit. Mobile phone companies used to be very generous with data allowances but now that smartphones are becoming so popular, demand has gone up and they have begun to cut back heavily.
Smart phones are a great way to access information on the move. Reduce the risk of exceeding your monthly data allowance by making the most of wireless hotspots, and you can enjoy all the benefits of mobile technology without being hit by excessive charges.
You might also like...