Ultra-Fast Broadband?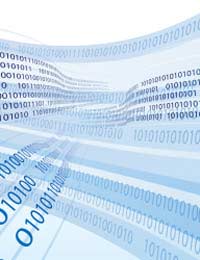 What's happening with ultra-fast broadband? It's only ten years ago that most of the United Kingdom was waiting with bated breath for ordinary broadband. The roll-out seemed tortuously slow for people in rural and semi-rural locations, who ended up waiting over five years, enduring slow modems or expensive ISDN connections.
Is that scenario going to be repeated? What's happening with the next generation, the ultra-fast broadband service, and how will it affect utility charges?
Birth Of Community Wireless
The wait for broadband a decade ago was characterised by many disadvantaged communities setting up and running their own wireless broadband networks, often as cooperatives. British Telecom (BT) was slacking, according to a lot of people, and as the furore grew, BT changed tactics.
Roll-out plans appeared to shift according to levels of activism, with BT announcing dates to roll out broadband to areas where local groups had just announced firm plans to create community wireless groups. The BT announcements often had the desired affect, killing the enthusiasm for the do-it-yourself, community-based option.
Raw Deal For Telecommunications Giant
There was sympathy for BT, too. After privatisation and enforced competition, it was still responsible for the UK telecommunications infrastructure, with the exception of the various cable networks, now united under the Virgin brand, and the city of Kingston-upon-Hull, which for historic reasons has always had its own telephone system.
From the BT point of view, customers were clamouring for upgrades to their local exchanges to enable a service that they could then go and buy from someone else. Not only were low-usage exchanges uneconomic to upgrade, but there was no guarantee that the new broadband customers would continue to use BT, lowering potential revenue from the investment.
Ultra-Fast Broadband Roll-Out
This scene seemed set to play itself out again with the ultra-fast broadband roll-out, but BT has been cuter this time. The situation is very similar in that all exchanges need to be upgraded for customers to access the faster speeds, with BT's offering reaching a theoretical maximum of 40Mb/second, which is generally a threefold increase over current speeds.
The cable company, Virgin, are talking about 100Mb/second and started a roll-out plan in late 2010. They are disadvantaged to an extent in that the cable network, installed in the land grab for customers in the 1980s and 1990s, was only put in cities and densely populated urban areas. This is an advantage too, in that the cables were mostly fibre-optic, capable of carrying more data at higher speeds. Also the lower number of households covered makes the cable network easier to upgrade.
Will Charges Be Lower?
When it comes to the affect on utility charges, the competition between cable and traditional telecommunications looks set to bring prices down, at least relatively. Certainly telecommunications industry analysts expect prices for ultra-fast broadband to be only a fifth more than the current average broadband price in the USA and Europe. That's good for a service that significantly faster.
But it is getting harder to work out exactly what we are paying, and whether or not another provider is cheaper, because of the so-called 'quadruple play' being adopted by the utility conglomerates. All the telecommunication, television and mobile companies want to be able to offer broadband internet, TV, land line and mobile phone services to everyone. With discounts being offered to people who take up more than one of the four services, it's easy to get confused over the true price of each part of the bundle.
Heading Off The Competition
Having learnt from past experiences, BT announced a competition to win an early upgrade for any community that could muster enough support. This was seen as a very cynical ploy to garner email addresses of potential customers and as a genuine opportunity by others. But it certainly seems to have deflected the sort of community-based action that was seen last time.
Not Such A Big Deal?
Perhaps there's less fuss this time because, although ultra-fast broadband would be good, it's only about three times faster than the speeds most of us can get already. We are used to the fact that real achievable speeds go up and down throughout the week and throughout the day. And the difference between having a modem and broadband in the old days wasn't just about speed.
Broadband was more expensive for light users but cheaper than having a modem line open all the time. This changed the way we used the internet, ushering in the 'always-on' world of Web 2.0. Making a connection is immediate, too. You no longer have to wait while the modem squawks and hisses for anything up to a minute before your PC finally wheezes into life.
So if and when ultra-fast broadband reaches your area, take a look at the deals on offer. There may be low-start deals to drag you in but unless you really need the faster speed, it might be worth waiting for a year or so. Unless there's a big rush for it, prices are sure to drop as the fuss dies down.
You might also like...