Questionnaire: Which Internet Package Do I Need?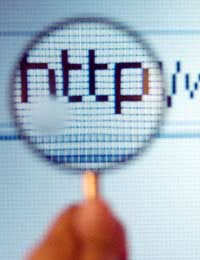 Comparing different Internet access packages can be very confusing and it's often hard to work out which deal best suits your needs, particularly if they change a great deal.
Starting from the top, work down this list of questions and you'll end up knowing what product to look for.
We'll start by looking at the ordinary modem options. Although broadband is now available to the vast majority of households in the UK there are still people who are too far away from an enabled exchange to receive it, or don't use the Internet a great deal. So there is still a place for modem access.
Do You Use the Internet Very Rarely?
If the answer to this question is yes, then there's frankly no point in getting broadband as you'd be paying a relatively high monthly fee for something you never use. It would be far better to use a Pay As You Go connection through an ordinary modem.
You will pay for the time you use, connecting via an 0845 or 08444 number and paying for it like any other call when you get your phone bill. It's slower than broadband and takes quite a long time to connect, but for the cheap price it's the way to go.
Are You a Heavy User Who Can't Get Broadband?
If this is the case then ISDN is probably the best home solution. There are other hardwired connections that you can get over an ordinary telephone circuit but they are aimed at businesses and very expensive. ISDN connects quickly and can give you about half the speed of an average broadband connection.
But it is expensive to install and use, and as broadband takes over it is likely that ISDN connections will disappear in the future.
Can You get Broadband but Not Use it Much?
If you're in an area where the exchanges have been enabled for broadband you are into the area of limited use or unlimited connections. Most broadband suppliers will have a range of options. If you only use the connection for surfing the Internet and sending emails, then 5Gb per month should be enough, although most suppliers lower limit is now 10Gb per month.
Watching videos or television programs, listening to Internet radio and using the connection to make telephone calls are all likely to push your bandwidth usage up, especially if there is more than one person using it in the home. Look for a supplier who will not penalise you for increasing or decreasing your allowance if your needs change.
Heavy Broadband User
If you do all the things we mentioned above and more, then you need an unlimited package. But look at the small print because there are very few completely 'unlimited' packages, nearly all of them have 'fair use' policies that allow the supplier to cut you off if you use too much.
Mobile Use
The emergence of mobile Internet packages has confused the market even more. These are covered in a separate article on this site.
You might also like...